2020 Re-Kapp: An open letter to "2020":

Dear 2020, 
Oh, 2020, you will not be easily forgotten. You threw us all into this great giant blender and hit "start." You gave us a pandemic, a Tiger King and murder hornets, and too many other anomalies to list in this letter. Really, murder hornets? 2020, you took away live music and in-person sporting events. But through it all, 2020, there was some good that came out despite your best efforts. Websites were launched, sports programs were printed, and businesses and schools adapted to a new working landscape in ways you could not have imagined. So, 2020, you did not win. But…. I think we all agree you've overstayed your welcome and are ready for you to leave now. 
Luckily, 2020, you did include some fun and memorable projects and important causes which Kapp Koncepts was happy to be a part of.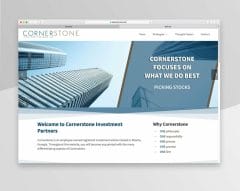 We launched websites. 2 FunGuys and ApplePie Printing. Dunwoody Community Garden & Orchard and MOSAIC Design + Build. Stage Door Players and Release, Repurpose, Reorganize, just to name a few. Eighteen new websites in total, actually. We learned that website design and development can in fact be done in pajamas, so that was a plus. 
We printed all kinds of printed pieces, from sports programs to marketing brochures, and posters and so much more. Pace Academy and St. Pius X both had printed programs. They showed a fighting spirit, even as sports everywhere were being shut down. 
We ran digital ads on behalf of clients. Google and Facebook & Instagram Ads, for example. People's online shopping and search habits changed, thanks to you, 2020. And we were at the forefront.   
We designed logos and modernized client branding. And we helped companies improve their internal processes. Companies like Molson Coors Beverage Company, Pepsi-Cola Company and Brown-Forman Corporation all turned to us for business process solutions expertise.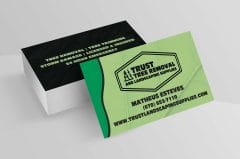 So yes, 2020, you will not be easily forgotten. Twenty years from now, we can all look back on you as the year "Zooming" took on a whole new meaning. When pants became optional on virtual meetings. And we will be able to say we survived the great toilet paper shortage of 2020. 
But we also choose to remember it for all the successes our clients made in this crazy, roller coaster of a year. And we were happy to be a part of that. 
2020, as you are exiting, don't let the door hit ya in the you-know-what. And give us back our new 007 movie. 
Yours Truly,
Kapp Koncepts